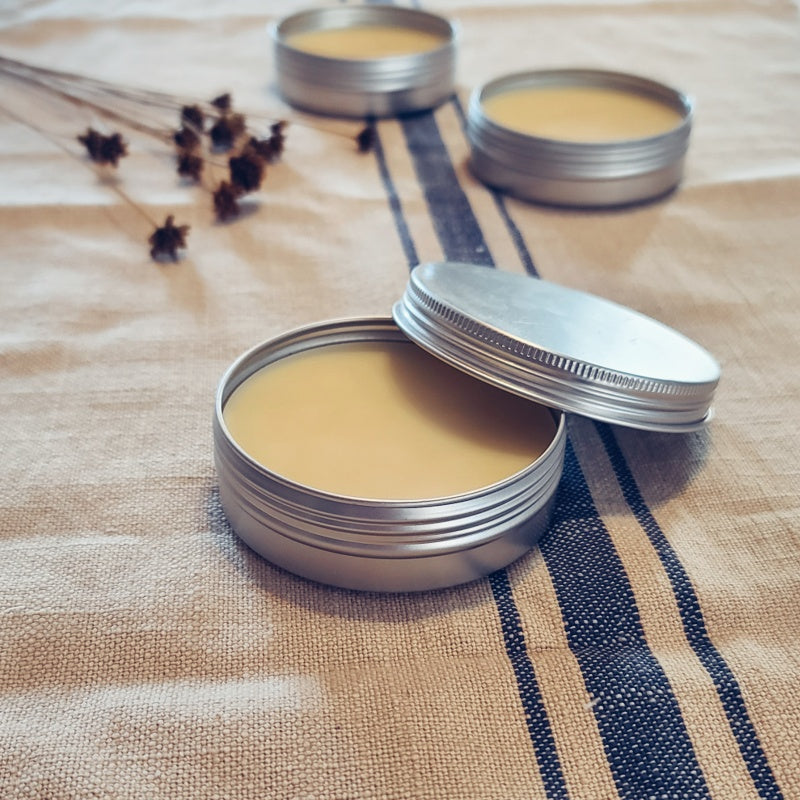 Super, Simple Lotion Bar Recipe
If you are looking for a great way to moisturize, have 10 extra minutes and love to know what's in your products then this recipe is for you!
These lotion bars are so easy to make and you only need 3 ingredients. They are a perfect low waste option and are naturally healing. If you've ever looked at the ingredients list on your average bottle of lotion you will notice a long list of items that you likely don't want on your skin. Making your own beauty products allows you to control what goes in it, saves you money and skips the packaging. 
If you are not familiar with lotion bars, they are simply a solid bar usually made from waxes, oils and butters. You hold the bar and either rub it on your hands to apply or rub it directly on the desired area. These are my go to favorites and I have not bought commercial lotions since I started making these a long time ago.
What's in it?
Beeswax, shea butter and oil of choice.  Beeswax is awesome! It has natural anti-inflammatory properties and encourages healing.  It is also high in vitamin A which encourages cell reconstruction. Shea butter has many of these same benefits. I like to use almond oil for my bars which is great if you are using it for a face lotion as it is loaded with vitamin A and can improve tone. Jojoba oil is deeply hydrating, anti-aging, gentle and less greasy. Coconut oil is also very hydrating, contains antioxidants and absorbs easily. So whichever your preference is, they all work.
You will need:
beeswax or candelilla wax
shea butter
oil of choice (almond, coconut, jojoba, olive)
empty jars, tins or silicone mold
a large mason jar and pot used as a double boiler
optional are essential oil for scent
These may not be ingredients that you have sitting around but they are readily available online or health stores. If you purchase these items in larger quantities you will have them available whenever you need a new batch.
Instructions:
Measure out equal parts of wax, shea butter and oil. I use 100 grams of each for a smaller batch. Place this in your mason jar.
Fill your pot with water, place your mason jar of goodness into the water and simmer until it is completely melted. While you do not need to stir continuously, you will want to hang around and stir during the melting process.
Remove from heat and add any essential oils now if you desire. I use about 15 to 20 drops of a variety of oils for a batch.
Pour into tins or molds.
Allow to set and they are ready to use.
If you opt for candelilla wax instead of beeswax you may want to reduce by about half as it is a much firmer wax than beeswax.
Store bars in a cool dark place for longer shelf life. 
While this seems like a long list, it really is a quick and rewarding project. I like knowing what is going onto my skin and love the way they smell. Are you a diy lover for home and beauty products?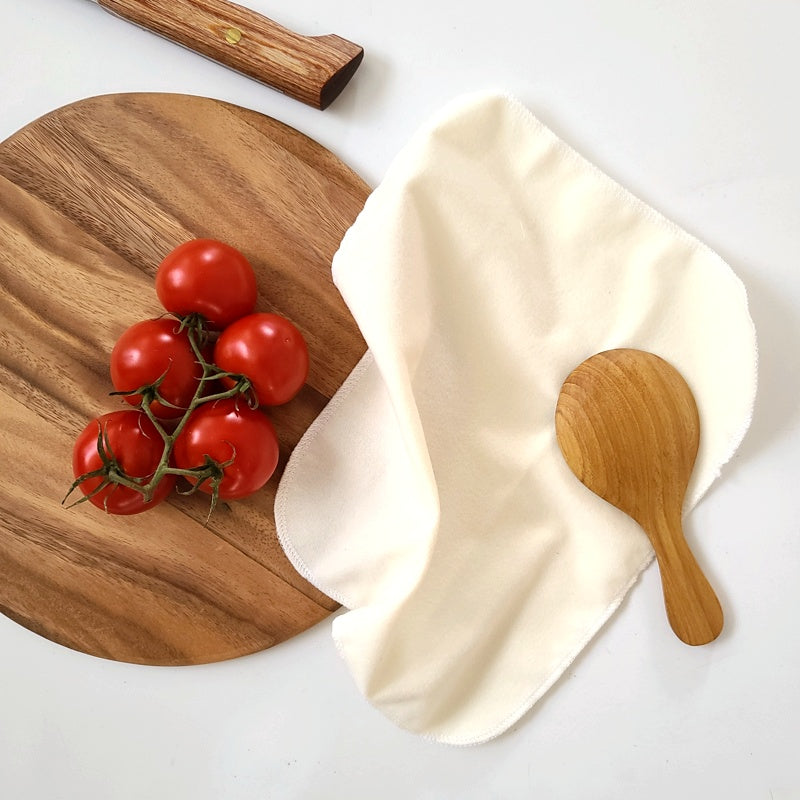 Paper towel has long been a staple in many of our homes but times are changing over the last several years. As we become more aware of the impact disposables are having on our environment new mor...
Read more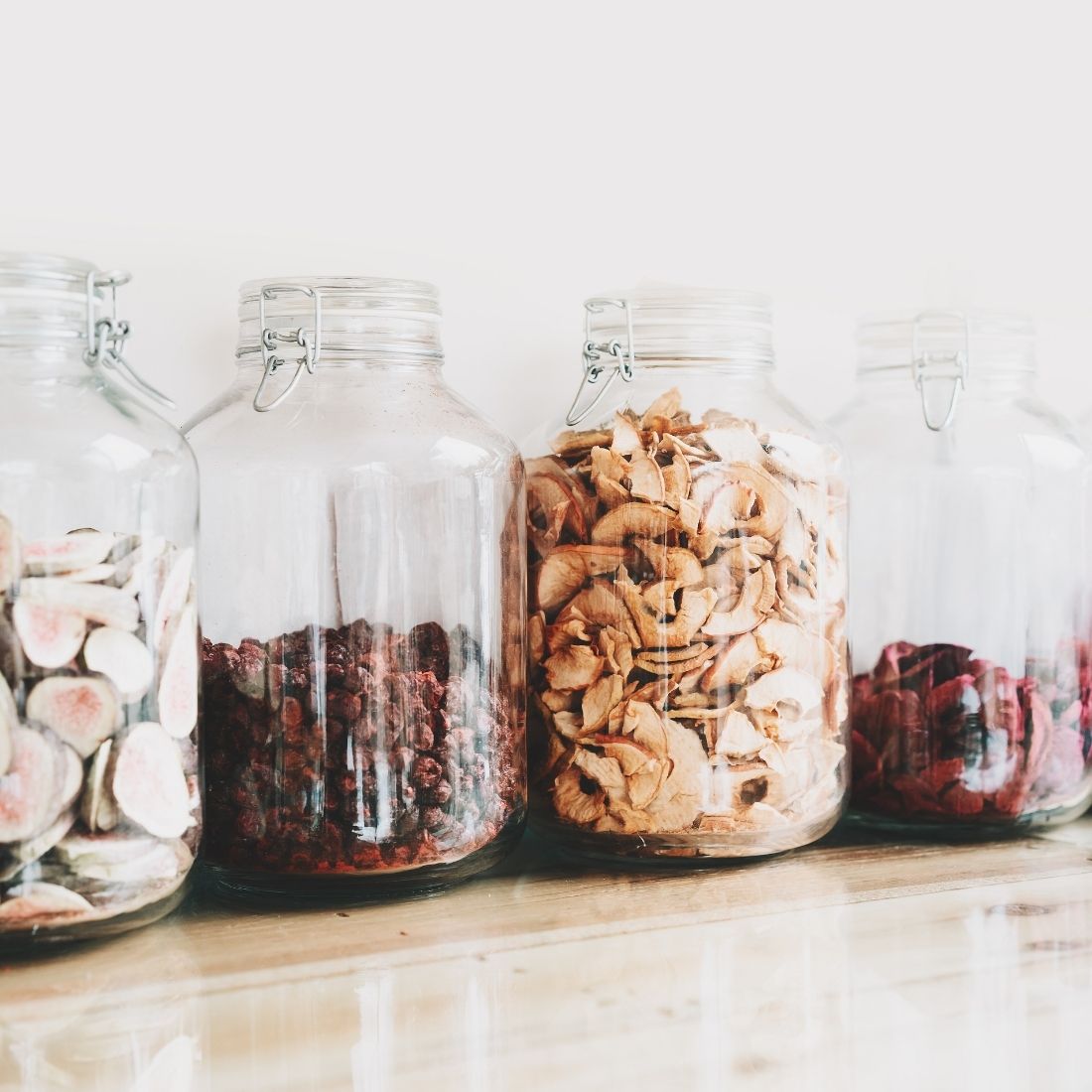 There are so many small daily habits that we can change to live a more sustainable lifestyle. When you think of zero waste it might seem like a daunting list of things you can longer use...
Read more