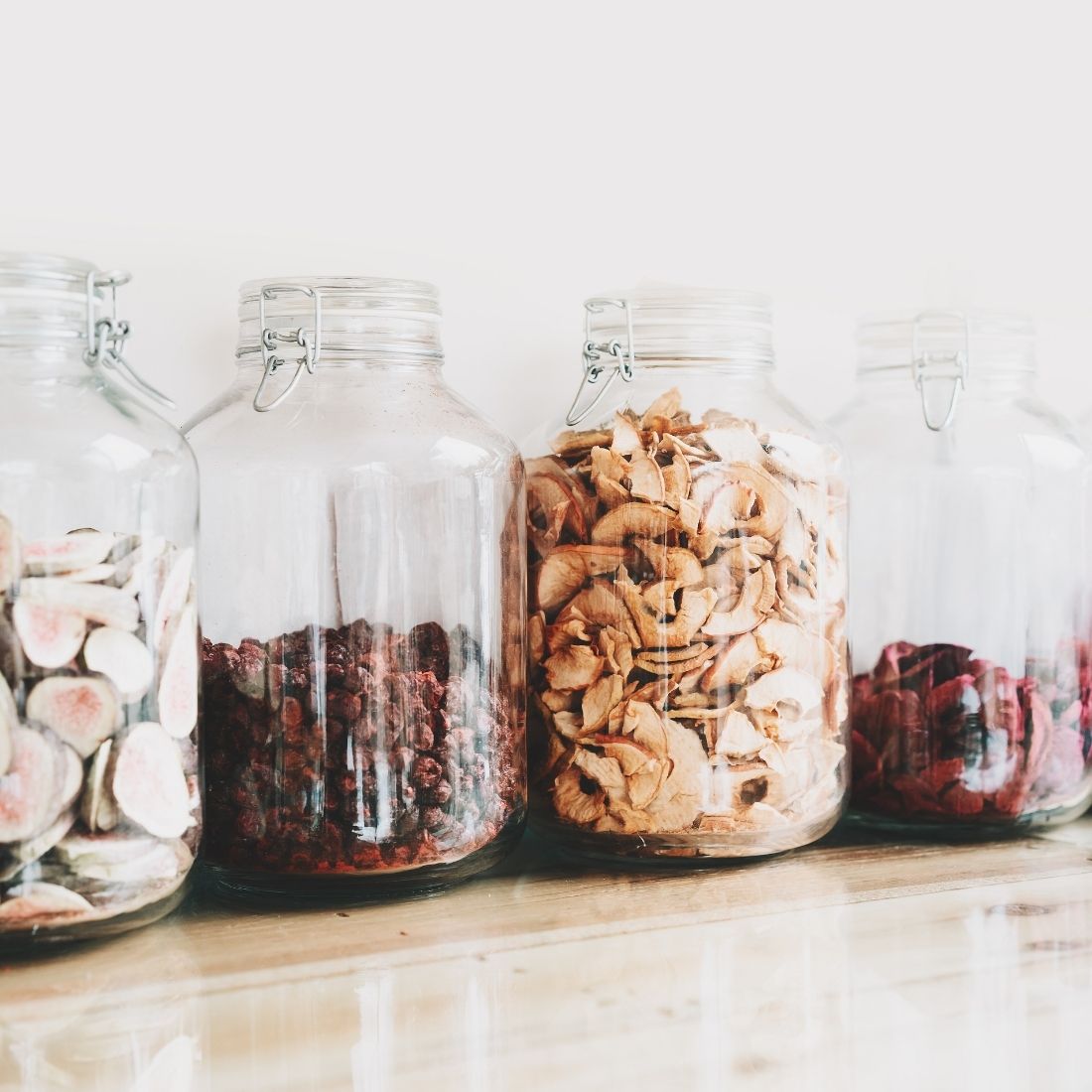 There are so many small daily habits that we can change to live a more sustainable lifestyle. When you think of zero waste it might seem like a daunting list of things you can longer use. Nobody can be completely zero waste but we can start forming new more eco-friendly habits by slowly replacing the disposables in our life with reusables. These are some simple switches you can make today.
Use up the food you have first.
Food waste today is jaw dropping. Make sure you go through your fridge regularly and use up what you have before buying new. Freeze items that might go bad soon and turn them into soup or reheat them later. Even if something is not our favorite, we try to just use it up and not make it again.
Vegetable scraps can make great broth for soups or sauces. Scraps that are not edible can be composted. There are ways to compost no matter where you are living from worm composting to making a compost pile in your yard.
Not only is this least wasteful option, it is cheaper and better for you. My go to cleaning products are vinegar, lemon, baking soda and castile soap. You can find lots of tips online on ways to use these natural cleaning products.
Instead of using those flimsy plastic bags at the grocery store invest in some reusable produce bags. You can purchase many bulk items at regular grocery stores. Use these bags for produce, grains, nuts, pasta and much more. Make sure to keep your shopping totes and bags with you so you are always prepared.
Use your bulk grocery section.
Check out what's in the bulk section at your grocery store. You'll be surprised to find most of the things you might buy packaged in are available in bulk.
These have been around for a long time. Make it a habit to always bring along a reusable water bottle. You don't have to spend big bucks on fancy ones. You can even bring a mason jar along with you.
This is a fun one especially if you have kids. You can easily regrow things like onion greens, celery and lettuce. Place the bottoms in water and change daily. Enjoy your free produce!
It's easy to buy vegetables without the packaging. Your body will thank you for it too.
Store your food in mason jars or glass jars that you have washed out from previous purchases. These can be used for years and are a perfect non-toxic way to store food.
This one can be a little more time consuming but you can start small. You can save money by buying bulk and canning for later. Plus it's very rewarding and is becoming a lost art.
If you like having a sweet drink for a treat try making your own. Things like iced tea and lemonade are so easy to make and taste better homemade. Skip the cans and powders.
Invest in a drying rack or use a clothesline in summer. This is a little trickier to do all the time with little people making laundry often (like our house) but air dry what you can. Make sure the things you are washing are really dirty and need to be washed. Air drying will also prolong the life of your clothes.
These are a great option for shaving vs the disposable plastic ones.
There are so many great soap bars out there. You can find a bar to replace all of your plastic soap bottles. Many soaps are multi-purpose and can be used for dishes, laundry, hands, hair and the list goes on. You will find that they last way longer too.
Biodegradable cleaning brushes.
Wood cleaning brushes or natural scrubbers will get the job done and can be composted when you are done with them.
Try growing some of your own produce. You can grow lots of herbs and even vegetables indoors through the winter or if you live in a small space without yard space.
Instead of eating out bring homemade food along. If you have a busy lifestyle invest in a crockpot so dinner can be waiting for you when you get home.
Ditch plastic in your kitchen.
Invest in reusable containers, beeswax wraps or reusable bags and ditch the plastic.
Tear up some old t-shirts or invest in some cloths that you like. There is no need for paper towels. Keep a basket handy and stocked in your kitchen and you will never miss them.
Becoming less materialistic is key to reducing waste. Everywhere you go someone is telling you that you need something. Skip impulse purchases and plan for what you need and be grateful for what you have.
You can find so many things secondhand that are in great condition. Take a trip to your local thrift store before buying new.
Repair the things you have.
Becoming a DIY pro and see if the things that you have can be repaired. It can be quite satisfying to bring something back to life.
There are so many more ways that you can reduce waste in your life. These are some of the ways we have incorporated more sustainable options in our life. Living a low waste lifestyle is not just for single people who live in a loft. We are a regular busy family with kids and these swaps are totally possible. I hope you find some of these tips useful!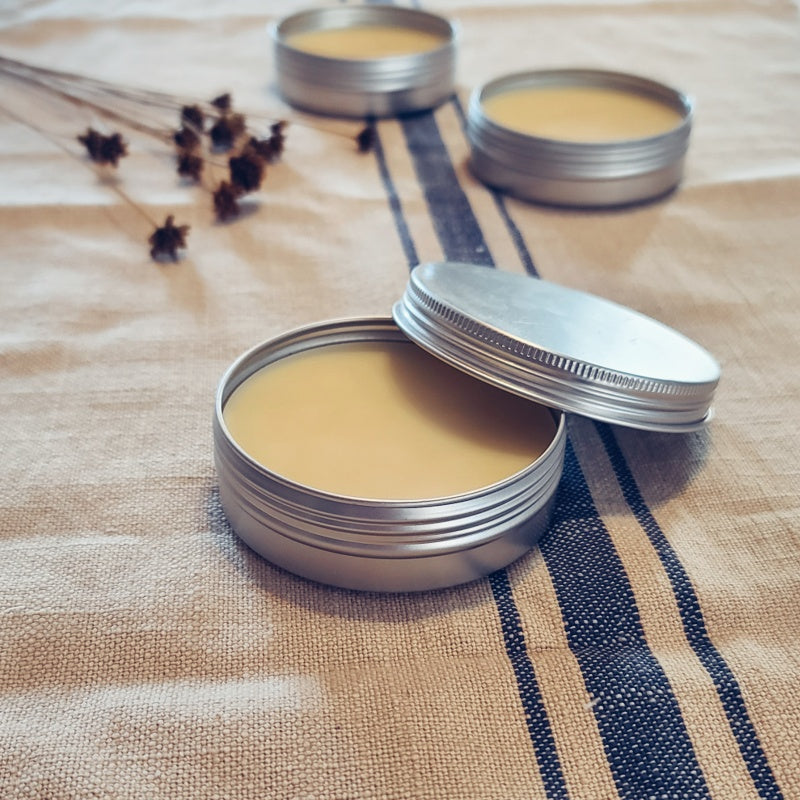 Super, Simple Lotion Bar Recipe
If you are looking for a great way to moisturize, have 10 extra minutes and love to know what's in your products then this recipe is for you! These lotion bars are so easy to make and you only need...
Read more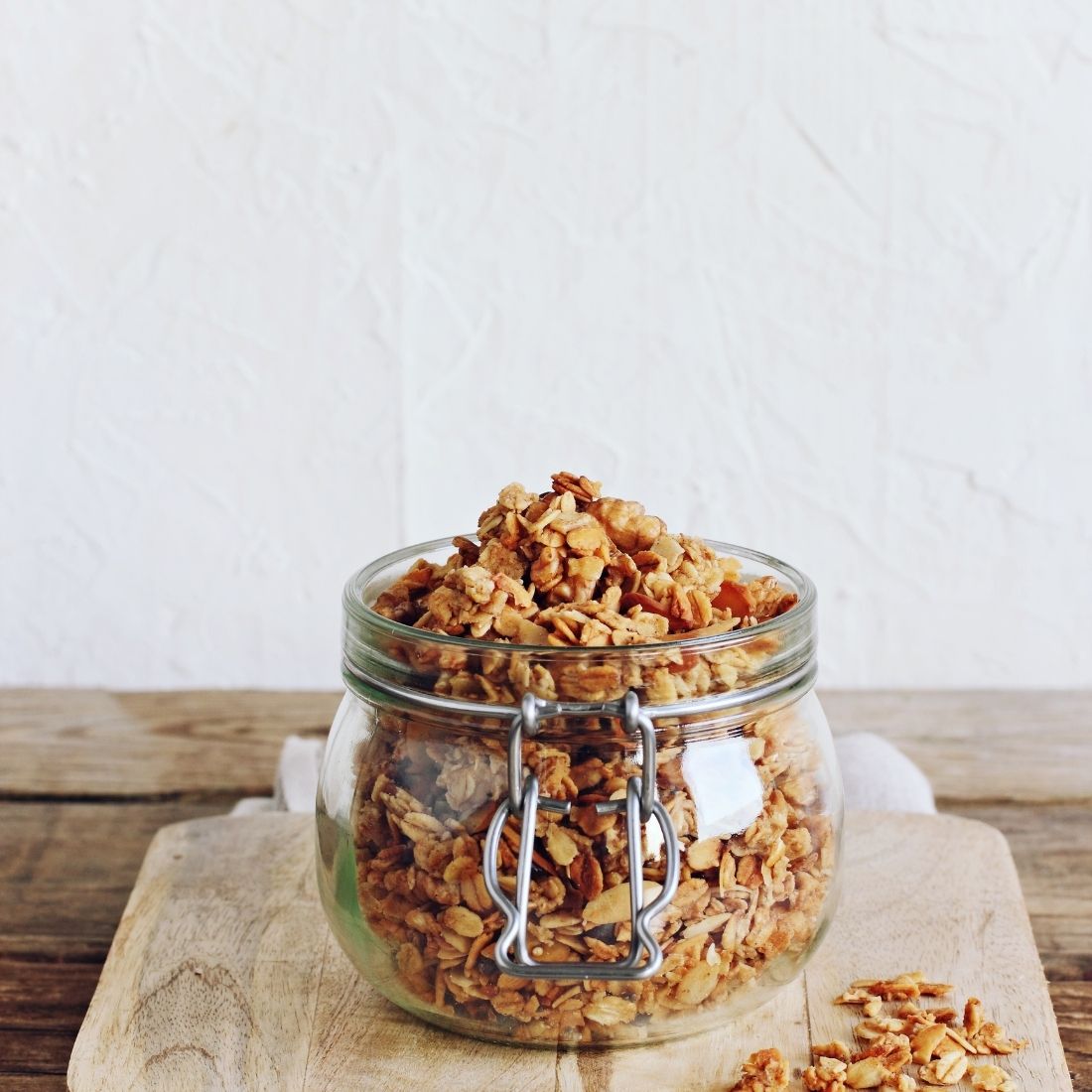 Granola is such a great staple to have stocked in your pantry. You can make it super simple, flavor to your liking and best of all it's cheap!  Here is our go to recipe for one our favorite brea...
Read more