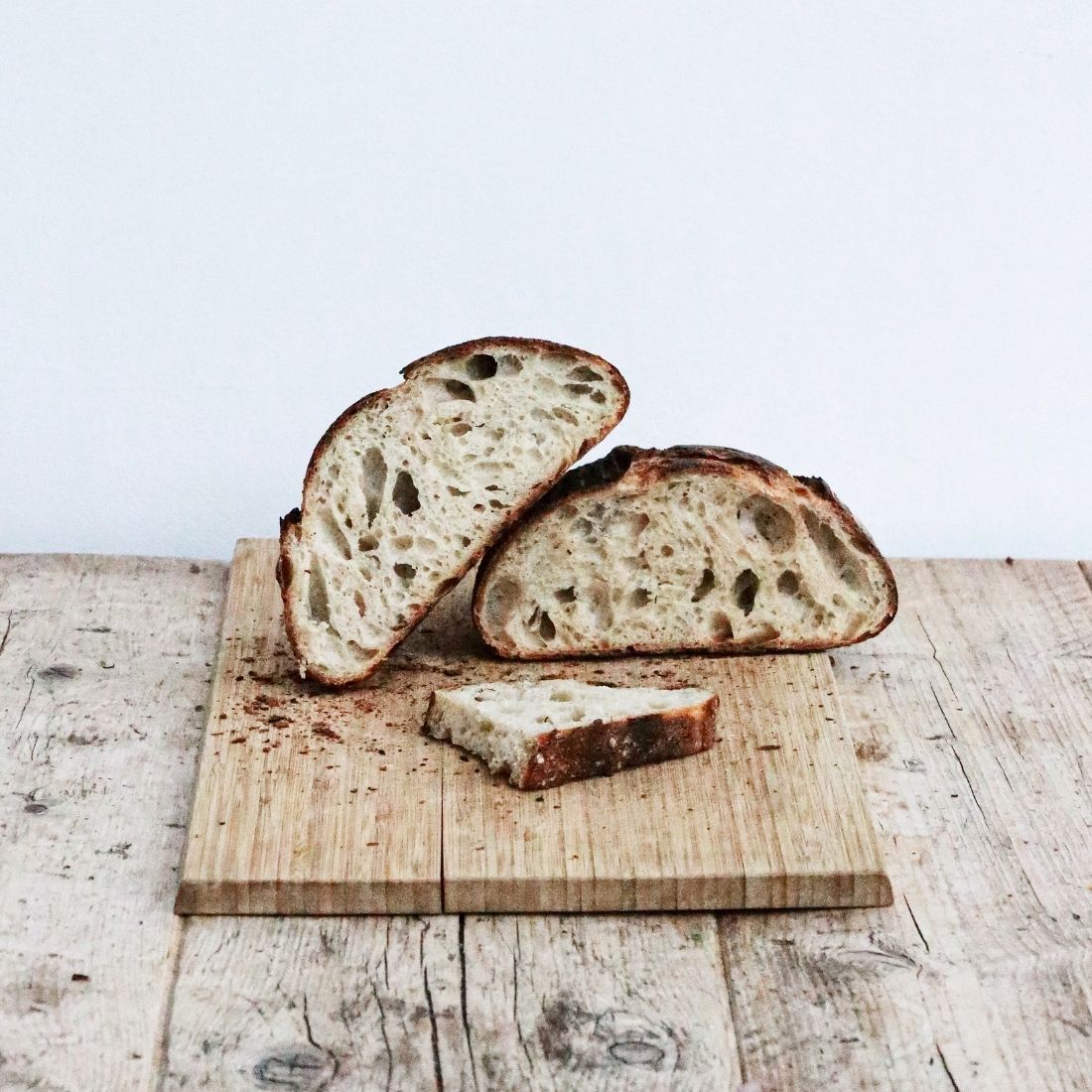 It's hard to resist a slice of fresh, warm, homemade bread. This simple artisan bread requires no kneading and only takes a few minutes of your time. Allowing this bread to rise slowly gives it a great flavor and baking it in a pot with a lid steams the bread for a perfect, chewy crust. Making your own bread is also very economical only costing around a dollar a loaf. 
You will need:
A large bowl or container

A dishcloth or beeswax wrap

Oven mitts

A measuring cup

Measuring spoons

A Cast iron casserole / Dutch oven or pot with lid
Ingredients:
3 ¼ cup

1 ½ cup lukewarm water or  (more or less, depending on the type of flour you are using) 

1 ½ teaspoon of salt

½ teaspoon of instant dry yeast

optional herbs such as rosemary, thyme, garlic or onion
Steps:
In the bowl add your flour, salt, yeast and then water.

Mix by hand until everything comes together. The dough will be sticky.

Place a dishcloth or lid or a reusable beeswax wrap on your bowl. Place it somewhere warm to rise slowly.

In about 12 to 18 hours, your dough should be ready to go with bubbles on the top.

Drop your dough onto a well floured surface. Don't forget to flour your hands.

Stretch the corners of your dough to form a ball. You are not wanting to knead the dough but just gently stretch it into shape.

Place your dough ball in an oiled or floured bowl while you heat your oven.

Preheat the cast iron casserole with the lid on in the oven set at 450F for 30 min.

Carefully take your pot out of the oven and gently flip your dough into the pot. You can use a piece of parchment paper to make it easier. You will want the top of your dough on the bottom of the pot.

Cook for 30 minutes with the lid on to give that chewy crust. Take the lid off and cook for an additional 20 minutes or till the crust is to your desired color.

Take the bread out of the oven and flip your bread onto a towel or cooling rack.

Allow to rest for about 20 minutes before cutting into it.

Enjoy :)
This dough also makes a delicious pizza crust. When your dough is done it's first rise, divide into 2-4 pieces and shape. Follow your usual recipe your favorite pizza.
Store on your counter or freeze for later use. We love to store our breads in our beeswax bread bags to keep them fresh.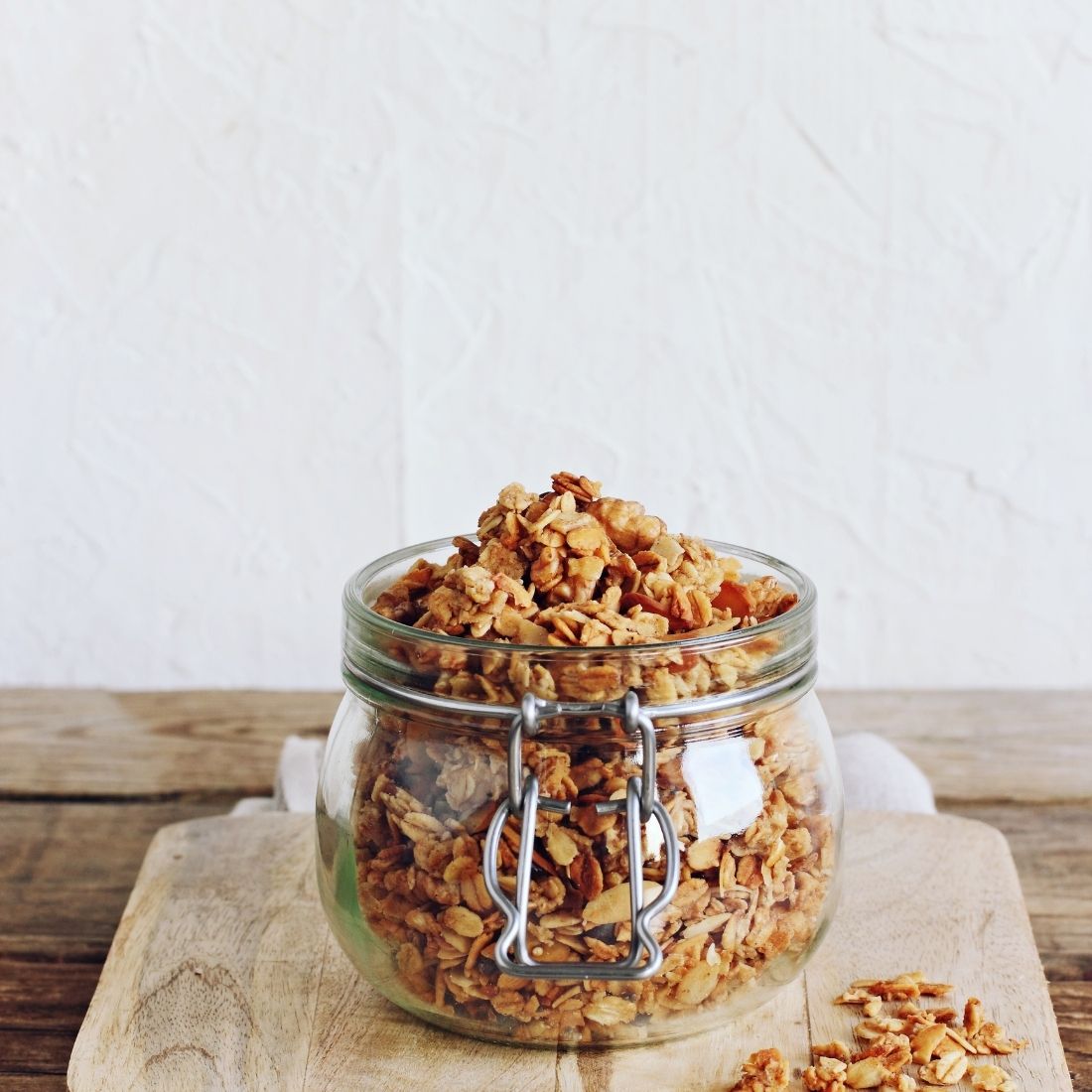 Granola is such a great staple to have stocked in your pantry. You can make it super simple, flavor to your liking and best of all it's cheap!  Here is our go to recipe for one our favorite brea...
Read more
How to wash your beeswax wraps?
I often get asked about how to wash beeswax wraps so I thought I would write a few quick tips. I've also posted a video at the bottom of this post if that's more helpful. Taking care of your wraps ...
Read more